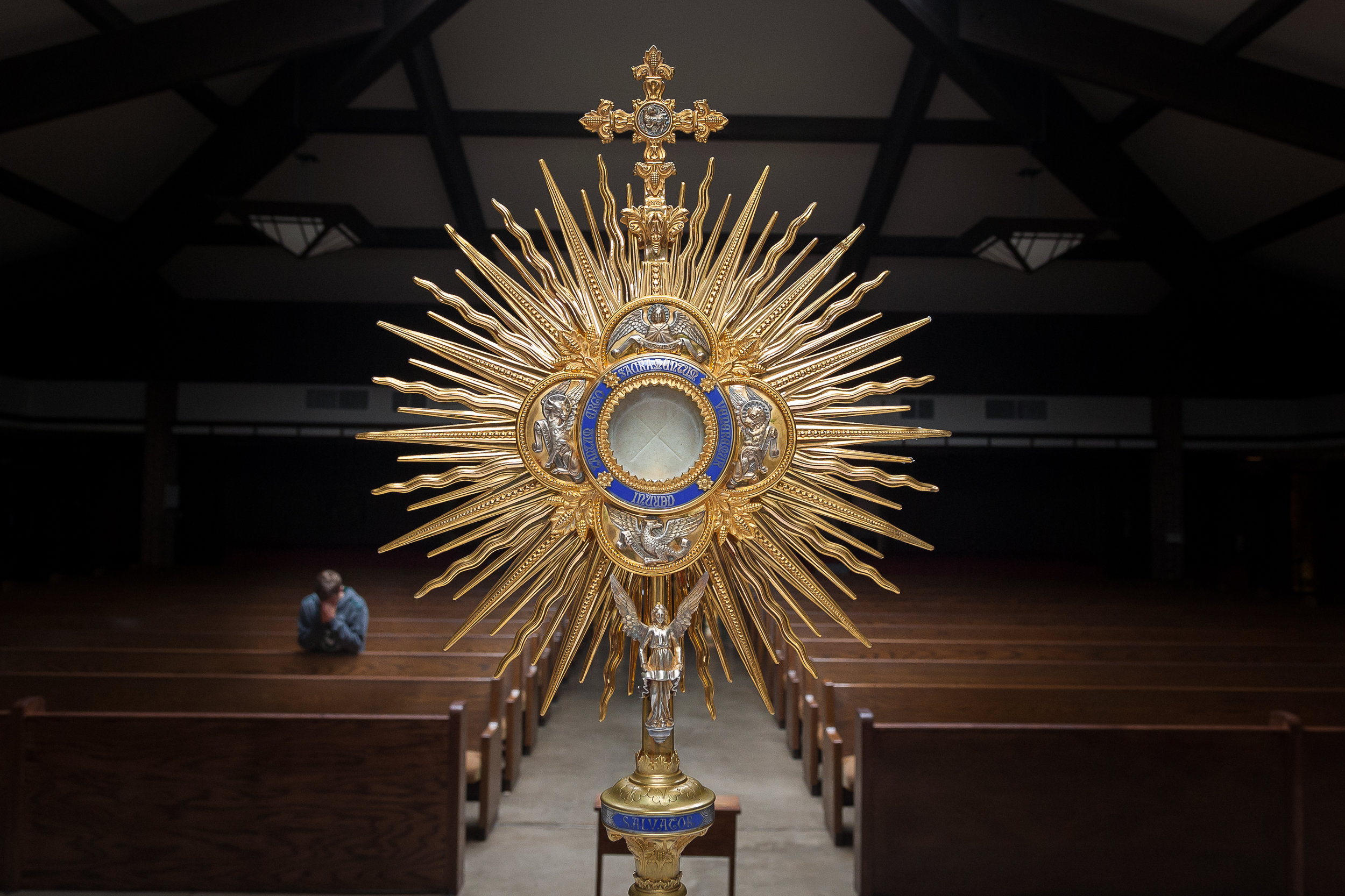 Eucharistic Adoration | 19-24 June 2019
Introduction
Our life is expressed in the charism of our society…to centre our lives on the real presence of Christ in his sacraments.
SCP Common Manual
Perhaps the most profound way in which Christ makes himself present to the world is through the Mass and in the Catholic tradition of the Church, Adoration of the Blessed Sacrament is a natural part of our Eucharistic life.
Spending time before the Blessed Sacrament is a way of putting ourselves in a place where God can get at us so that he can do his transformative, redemptive work in our lives.
The Feast Day of Corpus Christi and the days that follow are an ideal time to focus on Christ's presence in the Eucharist and we are inviting all members of our Society and their congregations to join us in spending time in the company of our Lord.
Churches affiliated with our Society will be hosting services of Exposition and Benediction, which all are welcome to attend.
If you would like to host a Eucharistic Adoration yourself, contact us.
When and Where
Updated 8th June 2019 1130
Wednesday 19 June
1500-2100

> St Chrysostom, Manchester, England

2100-0000

> St Columba, John's Creek, Georgia, USA
Thursday 20 June
0000-0200

0700-0800

0800-0900

1000-1100

1100-1300

1300-1500

1500-1700

1700-1800

1800-1900

1900-2200

2200-2300

2300-0000
Friday 21 June
0000-0100

0100-0200

0900-1000

1000-1200

1200-1400

1400-1500

1500-1700

1700-1800

1800-1900

2200-2300
Saturday 22 June
1000-1100

1500-1800

1700-2100

1800-1900
Sunday 23 June
0300-0400

1700-2100

1800-1900

1900-2000

2200-2300
Monday 24 June
0300-0400

0800-0900

1200-1700
Tuesday 25 June
1400-1700

> St Matthew, Westminster, England

1800-1900

> St John, Hurst, England

1900-2200

> St Mary, Springwell, England
Wednesday 26 June
1200-1300

1600-1700

1700-1800

1900-2200
Thursday 27 June
0900-1000

> St John, Hurst, England

1600-1700

> St Chrysostom, Manchester, England
1700 - Mass of Deposition
St Chrysostom, Manchester, England